The anti-spalling high-alumina bricks are made of selected super high-alumina bauxite clinker and zirconium-containing synthetic material as the main raw materials, scientifically proportioned, mixed, bundled, machine-formed and sintered at high temperature. This refractory brick product has strong anti-spalling ability, and also has the resistance to potassium, sodium, sulfur, chlorine and alkaline salts and low thermal conductivity.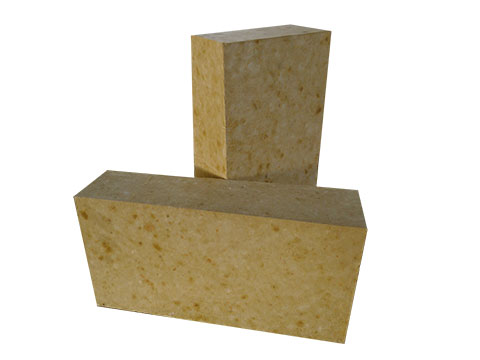 Why Anti-spalling High Aluminum Bricks
In order to solve the problem of cement kiln lining high-aluminum refractory materials, anti-spalling high-aluminum bricks appeared. It has excellent thermal shock stability, high load softening temperature, high temperature strength, alkali and clinker erosion, high temperature wear resistance, anti-flaking, anti-skinning, ring formation and low thermal conductivity.
Application of Anti-spalling High Alumina Brick
Instead of traditional high-alumina bricks, anti-spalling high-aluminum bricks have been widely used in new dry process kiln, Libo kiln and wet kiln. The parts used include kiln door covers, ascending flue, cooling belts, safety belts, transition belts, rear and side walls of the cooler, and curved roofs. It has been applied successfully in almost all kiln interior locations.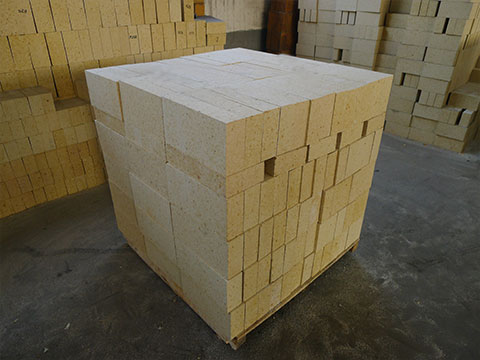 Rongsheng High Alumina Bricks Manufacturer
Rongsheng anti-spalling high-aluminum brick is a special product developed for high-temperature firing zone of kiln. The alumina clinker kiln material has the characteristics of high temperature, high strength and anti-wear. The calcined material contains soda ash of about 20%, and the normal firing temperature is 1250 ° C -1360 ° C.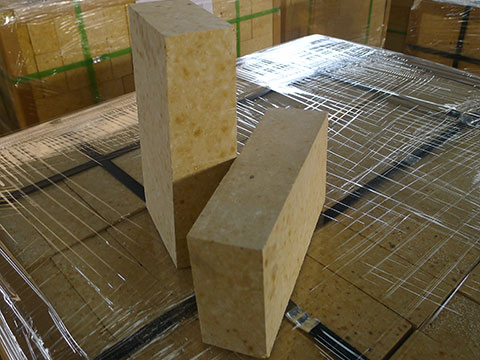 In the past, clay bricks, high alumina bricks and phosphate combined high alumina bricks were used as the refractory inner lining.
However, due to the low or high load softening temperature of these refractories, or the thermal shock stability is too poor, or is not resistant to wear, the refractory bricks are severely peeled off, alkali-etched, and worn. Under such conditions, the life of the kiln lining is only about 120 days, and the operating rate of the equipment is only 70-80%, which seriously restricts continuous production.
Therefore, the rotary kiln refractory lining should have good high temperature and corrosion resistance, have certain strength and wear resistance, and should have excellent thermal shock stability during use.
At present, anti-spalling high alumina bricks are gradually being applied to circulating fluidized bed boilers, boiling furnaces, cupolas, and have better effects than the previous refractory linings.