Refractory Anchor Brick, also called suspended brick and anchoring parts, is new type of refractory brick for industrial furnace top construction. Refractory Anchor Bricks are made of high quality of bauxite as the raw materials containing 48~80% alumina content and formed through pressing and firing in the high temperature. Refractory Anchor Brick is widely used for the roof and walls of the heating furnace with features of high strength, good mechanical performance and good anti-strip performance.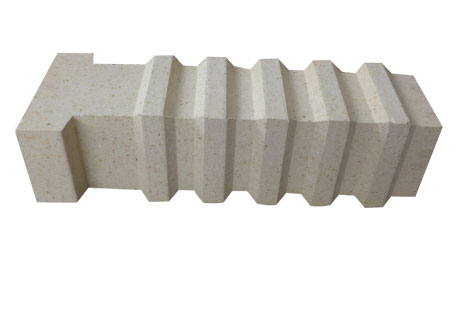 Description for Refractory Anchor Brick
Refractory Anchor Brick belongs to high alumina refractory brick that includes cylinder formed by suspended end and anchoring body, and there is grooves distributing on the bricks body. Its refractoriness is over 1700℃. Refractory Anchor Brick can be used in all kinds of industrial kilns.
Refractory Anchor Bricks include suspended bricks and perforaled tiles with forming processes of two types of mechanical pressing and pouring forming. According to customers' operating requirements, choose the basically the same structure materials with castable refractory of furnace lining through firing in the high temperature. Refractory Anchor Bricks have high strength, good erosion resistance property and good spalling resistance, which have the basically the same expansion with furnace lining refractory castable.
Features of Refractory Anchor Brick
High refractoriness
High strength
Good mechanical performance
Good spalling resistance
Low thermal conductivity
Excellent thermal shock resistance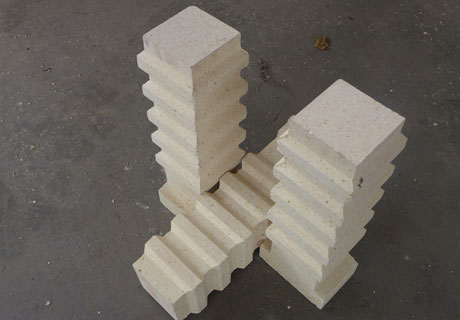 Application of Refractory Anchor Brick
Refractory Anchor Brick is mainly used in thermal furnaces such as heating furnace, coal chemical industry kiln and electric furnace top and etc.
Refractory Anchor Bricks are often used to build blast furnace and hot blast stove for longer service life.
Refractory Anchor Brick is inbuilt in the refractory castable body through firing in the certain high temperature that can be used for industrial furnace roof and furnace wall.
Matters for Laying Refractory Anchor Brick
Smear mortar carefully on two sides when laying bricks to avoid the gas leaking from furnace roof.
There should no damage on the suspended parts of Refractory Anchor Brick.
Make sure the paving seam size and conduct to lay bricks. Make sure the function of suspended metal parts exactly.
Leave suitable expansion gap between furnace body and Refractory Anchor Bricks.
Generally use air hardening mortar.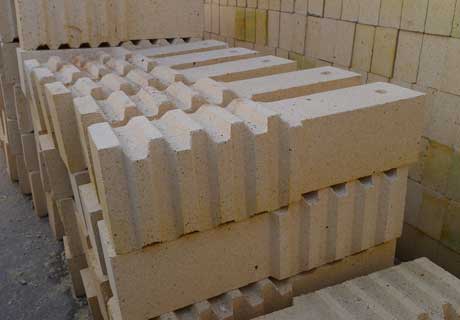 Technical Index of Refractory Anchor Brick
Refractory Anchor Brick

Item
RS – 85
RS – 80
RS – 75
RS – 65
RS – 55
RS – 48
Al2O3 %
≥85
≥80
≥75
≥65
≥55
≥48
Apparent Porosity %
≤23
≤22
≤23
≤23
≤22
≤22
Cold Crushing Strength Mpa
≥55
≥55
≥53.9
≥49
≥44.1
≥39.2
Refractoriness ℃
≥1790
≥1790
≥1790
≥1790
≥1770
≥1750
Refractoriness Under Load 0.2Mpa ℃
≥1550
≥1530
≥1520
≥1500
≥1470
≥1420
Permanent Linear Change
1500℃*2h
-0.4~0.1
-0.4~0.1
-0.4~0.1
-0.4~0.1
-0.4~0.1
*
1450℃*2h
*
*
*
*
*
-0.4~0.1
Refractory Anchor Brick Supplier
RS Refractory Fire Bricks Manufacturer produces high quality Refractory Anchor Brick for customers' special requirements! Any need for any customized shapes? We as a professional and large scale refractory bricks supplier can meet your demand for all kinds of refractory bricks. We promise the best quality and low price! Now Contact Us For The Free Quote!