Carbon refractory brick has properties of high refractoriness, high refractoriness under load, good thermal shock resistance, and also the excellent erosion resistance to molten slag, molten iron, acid-base and organic chemical.
Carbon Bricks also have features of high temperature stability, strong mechanical strength, good wear resistance, good electric conduction and thermal conductivity.
In addition, carbon is easily oxidized, whether calcination of raw materials or roasting of refractory bricks and use of refractory bricks, all of them should be conducted under the reducing atmosphere.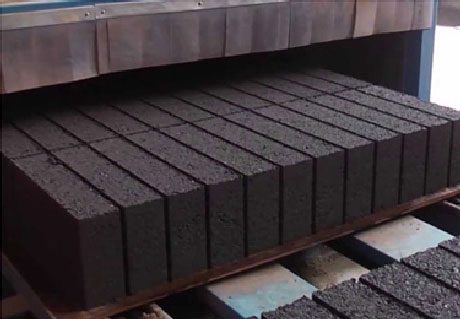 Due to the properties of carbon refractory bricks, it is widely used in building the bottom and hearth of blast furnace. In recent years, the scope of use has been continuously expanded, and carbon bricks have also been adopted for the belly and the lower part of the furnace. Carbon bricks can improve the continuous operation time of the blast furnace and prolong the service life.
The performance of refractory materials for blast furnace hearths is one of the key factors affecting the service life of blast furnaces. In the development of refractory materials for blast furnace hearths, improve the performance and structure of carbon bricks and adopt high-heat-conducting, high-purity, micro-porous hot-pressed carbon bricks to resist the hearth damage caused of alkali corrosion, carbon deposition and molten iron penetration, and also can use the new hearth materials. The "ceramic cup" technology has been accepted and adopted worldwide in recent years. The excellent features of the "ceramic cup" technology greatly increase the service life of furnace hearth and reduce the damage caused by molten iron erosion, and also the heat loss.
Besides, carbon bricks are also widely used in the electrochemical industry, chemical industry, petrochemical industry, electroplating industry, ferroalloy industrial furnace, acid, lye lining and piping, smelting non-ferrous metals, and also the furnace lining. Rongsheng Refractory Company can supply various high quality refractory fire bricks for sale cheap. Welcome to Contact Us for Free Quote!