Dolomite bricks are refractory bricks products made of calcined dolomite sand. According to the production process, dolomite brick can be divided into: tar (asphalt) combined with non-fired bricks, lightly burned oil-immersed bricks and fired oil-immersed bricks. They are widely used in alkaline converters. Dolomite refractory bricks, containing free CaO, are prone to hydration and cracking in the air, and are not suitable for long-term storage.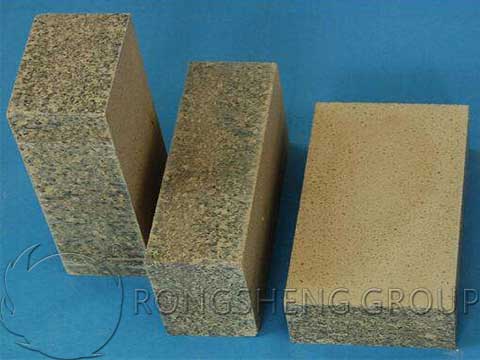 Dolomite Brick Chemical Composition
In recent years, the raw materials for making dolomite bricks are in addition to natural dolomite sand. Synthetic magnesia dolomite sand made from seawater and lime milk can also produce high-quality magnesia dolomite bricks.
Dolomite is a double salt of calcium carbonate and magnesium carbonate. The molecular formula is CaCO3 · MgCO3, hexagonal crystal system, specific gravity 2.80 ~ 2.99, Mohs hardness 3.5 ~ 4.5. The theoretical composition is CaO30.41%, MgO21.87%, CO247.72%, CaO / MgO ratio is 1.39.
Generally, dolomite brick contain more than 40% calcium oxide (CaO), more than 35% magnesium oxide (MgO), and also contain a small amount of impurities such as silicon oxide (SiO2), aluminum oxide (Al2O3), and iron oxide (Fe2O3) . The CaO / MgO ratio of natural dolomite fluctuates greatly. If the CaO / MgO ratio in the dolomite refractory bricks is less than 1.39, it is called magnesia dolomite brick.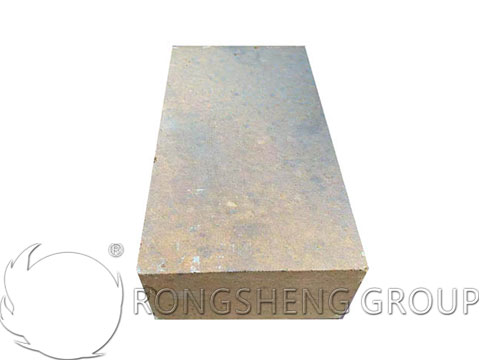 Dolomite Bricks Manufacturing Process
The preparation process of dolomite bricks is divided into two steps of preparing clinker and forming bricks.
Firstly, calcined clinker.
Dolomite ore needs to be calcined into dense dolomite sand at a high temperature of 1650 ~ 1850 ℃. The sintering degree of clinker is usually measured by apparent porosity, bulk density, true specific gravity and hydration resistance.
Secondly, forming bricks.
The following are two common dolomite bricks.
① Tar combined with dolomite bricks. First preheat or bake the dolomite sand. Generally, large particles with a particle size of 8 to 30 mm are baked to 300 to 400 ° C, and fine powders smaller than 1 mm are preheated to about 100 ° C. Then make up the ingredients according to certain particles, and then add 5 to 7% of dehydrated hot asphalt. It is prepared by stirring, machine pressing or vibration molding under the condition of 130 ~ 170 ℃. Sometimes light heat treatment is required.
② Fired oil-immersed dolomite bricks. Compared with tar-bound dolomite bricks, the main difference is that the limit particles are finer. Generally not more than 10 mm. The amount of binder added is less, generally around 3%. Commonly used paraffin, random polypropylene, etc. as binders. After machine press forming, the bricks are fired in a high temperature tunnel kiln. After firing, the brick body is impregnated with vacuum and pressurized asphalt to obtain fired oil-impregnated brick.
Dolomite Brick Properties
Dolomite refractory bricks have high refractoriness, strong resistance to alkaline slag erosion, and strong kiln skin capacity. This is because CaO in dolomite bricks easily reacts with 2CaO • SiO2 in cement clinker to produce 3CaO • SiO2. It has obvious technical advantages for the application in the rotary kiln firing belt of the new dry process cement production line. However, the requirement of non-chromization of cement kiln, the replace of magnesia chrome brick makes magnesium-calcium refractory products been strengthened.
However, dolomite-based products have poor hydration resistance and higher packaging and storage costs. Even if it is built on a rotary kiln, a small amount of attention will cause a significant performance drop, or even a complete loss due to hydration. On a production line with a low operating rate, it is easy to deliquesce and deteriorate.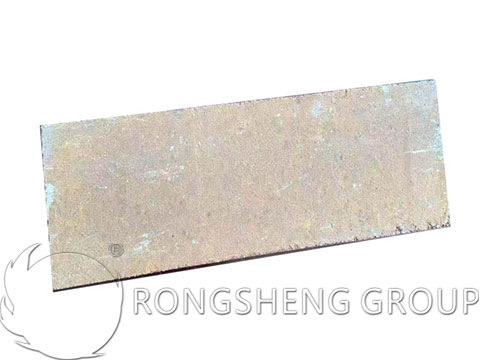 Dolomite Bricks Uses
Dolomite bricks are widely used in alkaline converters. China's converter lining mainly uses tar-bound dolomite bricks and tar-bound magnesium dolomite bricks. Some factories use light-fired oil-immersed and fired oil-immersed magnesium dolomite bricks in vulnerable parts. In countries such as Western Europe and Japan, converters mainly use tar combined with heat-treated and fired oil-immersed dolomite bricks and magnesia dolomite bricks. In addition, fired oil-impregnated magnesia dolomite bricks are also used as linings in some refining furnaces outside the furnace. dolomite bricks for ladle. Contact dolomite bricks manufacturers for more details of dolomite bricks price.