Lightweight High Alumina Brick is important insulation materials for heating furnace. Lightweight high alumina brick has features of high refractoriness, low density, abundant raw materials, low price, which is more ideal insulation material comparing with other lightweight insulating materials. According to different manufacturing process, lightweight high alumina brick can adopt foam method or inclusion of combustible materials.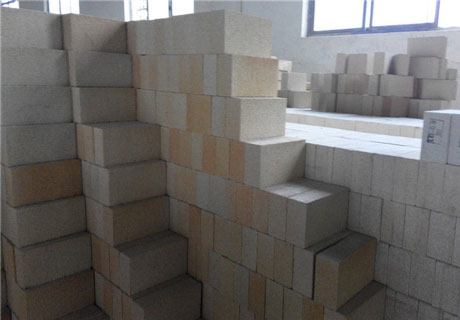 Foam Method
Adopt heavy high aluminium bauxite abrasive powder with about 55% Al2O3 content and binding clay fines with about 31~32% Al2O3 content as the raw materials. The proportion of bauxite chamotte and binding clay fines is 9:1. Add 48~50% water into ball mill and grind for 1~2 hours. Mud all go through the 0.2mm sieve. Specific gravity of slip is 1.7~1.9, ph value is 7.
Adopt sodium abietate to make foaming agent. Sodium abietate foaming agent is made of rosin and alkaline saponification by adding stabilizer osseocolla liquor.
Firstly dissolve 322g caustic soda into 2L water and make caustic soda liquor with 14.4% density and 1.16 proportion. Add rosin with lower 5mm particle size into the boiling caustic soda liquor according to proportion and boil for 1~2 hours.
Adopt white animals bone glue or hyaline bone glue. The proportion of bone glue and water is 1:1. Boil bone glue for 5~10 min at 5℃.
Pour bone glue that is heat uo to 40℃ into the rosin soap slowly and make foam with frothing machine for 5~10min. Prepare mud in the blender. Put mud, aluminium potassium sulfate liquor and sulphite cellulose sulfite lye into blender for 1~2min mixing according to the proportion of design. Add foaming agent for 5~10min mixing. Make all kinds of lightweight high alumina bricks with 0.4~0.8 bulk density through controlling the different specific gravity of slip.
Pouring lightweight high alumina brick on the steel plate placed under the porous aluminium mold. Pad 5~6 layer papers for the lining of mold. Pour the molded mud into the mold slowly till full. Shock for structure balance and reduce the cracking.
Demould the green body after 24 hours drying under the temperature of 35~45℃. Moisture of green body will be lower than 1% after 7 days, and then put the green body into the kiln for firing at the temperature of 1300~1340℃.
The physical and chemical indicators of brand 0.4 foaming lightweight high alumina bricks as follows: 0.4g/cm3 bulk density, 0.7~1.5Mpa cold crushing strength, -0.1% reheating linear shrink, 1770℃ refractoriness, 52% Al2O3 and 33.3% FAe2O3.
Manufacture lightweight high alumina bricks with different bulk density which is mainly depend on the proportion of mud. Meantime, it also affected by foaming agent stability and sintering temperature. Better foaming agent stability, the proportion of fire brick will be lower. Higher sintering temperature, the shrink of fire bricks will be lager and bulk density will be higher. So, it is the key point to produce quality lightweight high alumina fire bricks according to adopt different raw materials, make sure the sintering temperature for exactly and prepare pug with good stability.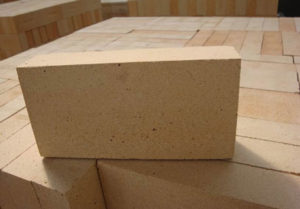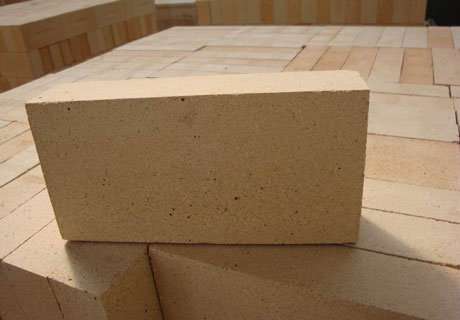 Alumina Refractory Bricks, shaped refractory material, are a kind of refractory bricks with different alumina content. There are many types ...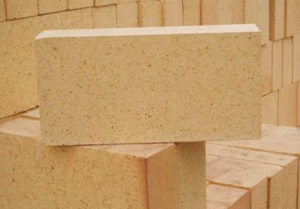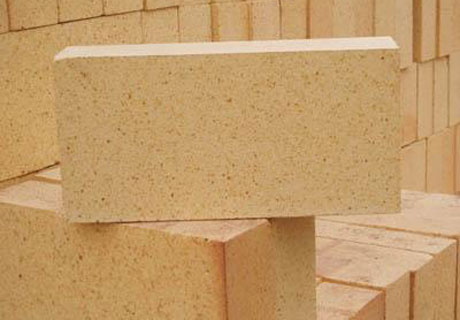 High Alumina Refractory Bricks for sale in Rongsheng Manufacturer is a kind of common used refractory bricks that can be ...

Inclusion of Combustible Materials
Use the method of adding combustible materials into the pug to make the lightweight fire brick with 0.8 density. There are saw powder, rice hull, coke blacking and anthracite that can be chosen as the combustible materials. Require that the combustible materials should be easy burning up and contain low ash content and low detrimental impurity. Generally adopt 30~40% content of saw powder and rice hull. Saw powder need to be sieved. Grind rice hull and bauxite. Add pug and combustible materials into the wet pan mill for 4~5min mixing, or make into clay lath through screw extruder. Moisture of clay is about 40~50%.
The clay through mulling can be shaped in the wooden pattern. Wet the wooden pattern with water, coat with saw powder, then enclose clay and demould after slicking. The green body will be fired in the required temperature after drying.