Sillimanite Bricks are produced with sillimanite minerals through the high-temperature firing method or slurry casting, which is a kind of quality refractory bricks with various excellent features of high temperature wear resistance and high strength for application in high-temperature furnaces, such as blast furnaces, hot blast stove, lime kiln, glass melting furnace and etc.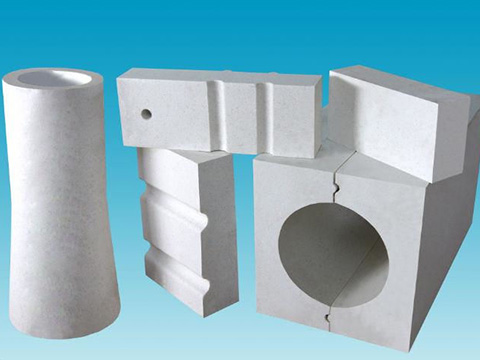 Sillimanite Brick Properties
Good thermal shock resistance
High dense structure
Slag corrosion resistance
Good thermal conductivity
Good thermal stability
Heat exchanger
High structural strength
Low high temperature creep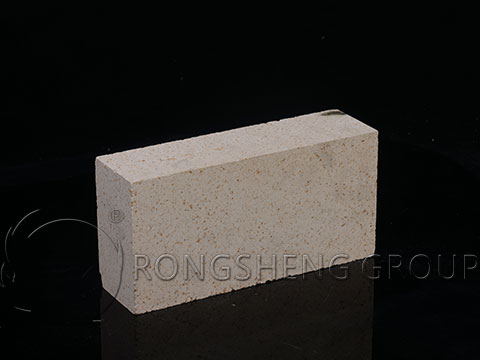 Description for Sillimanite Refractory Bricks
Sillimanite Refractory Bricks are manufactured with main raw material of sillimanite. Sillimanite is a kind of quality refractory raw materials and is used to produce high-alumina brick with low creep, high refractoriness under load, high heat shock and micro-expansive, and furnace top. Sillimanite can be transformed into mullite and free silicon dioxide through high temperature firing. Generally adopt high temperature firing method and slurry casting to manufacture. Its physical and chemical property is better than high alumina bricks. Its refractoriness is 1770~1830 ℃ and apparent initial softening temperature is 1500~1650℃. Sillimanite brick is mainly used for molding of throat in glass furnace, furnace lining and furnace throat of blast furnace, and kiln furniture in ceramic industry.
Sillimanite brick is pre-fired in the high temperature for achieving excellent volume stability in the process. Sillimanite Refractory Bricks exhibit surprisingly low porosity and excellent thermal shock resistance.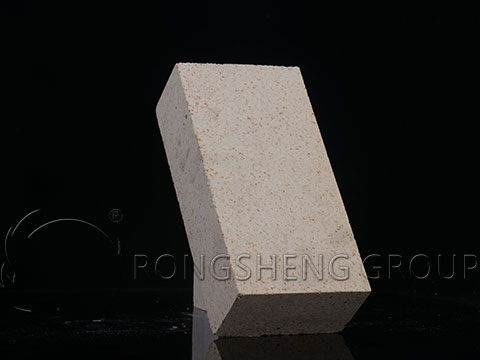 Sillimanite Bricks Specification
Sillimanite Bricks

Item/Index
GXS-50
GXS-60
GXS-50
Chemical Composition
Al2O3
≥50
≥60
≥62
SiO2
≤45
≤38
≤33
Fe2O3
≤1.2
≤1.0
≤1.0
Apparent Porosity (%)
≤18
≤18
≤17
Bulk Density (g/cm3)
≥2.4
≥2.5
≥2.55
Cold Crushing Strength (Mpa)
≥45
≥50
≥60
Refractoriness Under Load (0.2Mpa T0.6℃)
≥1550
≥1600
≥1650
Reheating Linear Change Rate (1500℃*2h %)
±0.1
±0.1
±0.1
Thermal Shock Resistance (100℃ water/times)
≥20
≥20
≥20
Reversible Thermal Expansion (1000℃ %)
0.55
0.6
0.6
Pyrometric Cone Equivalent (S.C. SK)
35
36
38
Application
Rider Arch
Forehearth superstructure
Forehearth superstructure
Sillimanite Brick Application
Application In Non-Ferrous Metal Metallurgy Industry
Use Sillimanite Brick as the high-temperature indirect heating material with its features of high-temperature resistance, high strength, good thermal conductivity and shock resistance, such as vertical retort furnace, tray of rectifying furnace, aluminum cell, lining of copper melting furnace, arc type board of zinc powder furnace, protecting tube and etc.
Application In Iron And Steel Industry
Use Sillimanite Brick as the lining of large-scale blast furnace for longer service life with its features of corrosion resistance, heat resistance, wear resistance and good heat conductivity.
Application In Metallurgical Processing Industry
Hardness of silicon carbide ranks only second to diamond. Use Sillimanite Brick as the ideal material for wearproof tubes, impeller, pump chamber, hydrocyclones and ore bucket lining with its feature of stronger wear resistance. Its wear-resisting property is cast iron. Its service life is rubber's 5~20 times. It is also one of the ideal materials for Airlines flight.
Application In Building Materials, Ceramics And Grinding Wheel Industry
Use Sillimanite Brick to produce kiln furniture thin plate, which not only reduce the capacity of kiln furniture but also improve the capacity and product quality of kiln and shorten the production cycle. Sillimanite Brick is the ideal indirect materials for baking ceramic glaze.
Application In Energy Saving
Use Sillimanite Brick as the heat exchanger with its features of good thermal conductivity and stability, which reduce 20% burnup, save 35% fuel and increase 20~30% productivity.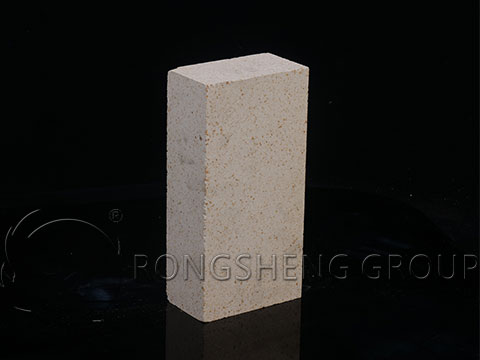 Sillimanite Bricks Manufacturer
Rongsheng Refractory Fire Bricks Manufacturer has been insisting on producing high-quality Sillimanite Refractory Bricks for many years. We have enough production experience and advanced manufacturing technology. We also have a professional engineer to provide you with professional advice on your actual application. If you have any questions about sillimanite brick, please contact us for more professional information.