Blast furnace hot air furnace is a regenerative heat exchanger, which is thermal engineering equipment that heats the air blown into the blast furnace for combustion from normal temperature to high temperature. The working air temperature is generally around 1300 ℃. In addition to considering bulk density and specific heat capacity related to heat capacity, Refractories for Hot Blast Furnace, creep resistance is still the most important index. Thermal shock resistance and strength, accurate shape, and no residual expansion are also important indicators of the refractories.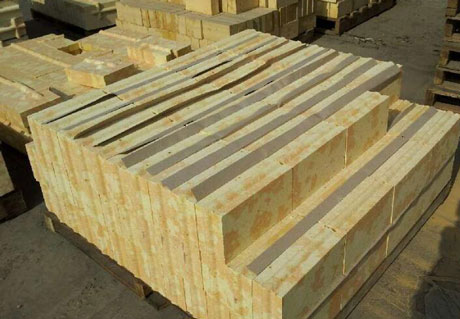 Refractories for Hot Blast Furnace
A hot blast furnace is necessary equipment for blast furnace ironworks. It is a regenerative heat exchanger, which mainly uses the gas produced by blast furnace coke as fuel, and the high-temperature heat generated is transported into the blast furnace equipment by the industrial blower through the hot air pipe. Conventionally, a blast furnace needs to be equipped with three equivalent hot blast stoves, which are mainly used to provide the blast furnace with the heat required for ironmaking.
In order to meet the needs of high blast temperature and long life of hot blast furnace, refractory materials must be carefully selected. For refractory materials used in the high-temperature area of hot blast stoves, in addition to the need for a low creep rate, it must also have a high load softening point, a low reburning line change rate, and strong resistance to chemical erosion and airflow.
Refractories for hot blast furnace are like silica brick, clay brick, high alumina brick, low creep high alumina brick, low creep clay brick, lightweight insulation bricks, heat insulation refractory material, spray coating, and refractory mortar.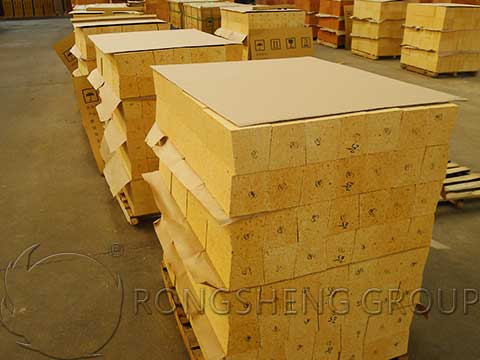 Refractories Requirements for Hot Blast Furnace
Due to the different working temperatures, operating conditions, structure, and use area of the hot blast furnace, the refractory materials, and grades used are also different.
The parts of the hot blast furnace using refractory materials are large walls, vaults, regenerators, partition walls, combustion chambers, ceramic burners, etc. These parts are divided into high-temperature areas and medium-low temperature areas according to the operating temperature.
The high temperature area is a temperature of 1100-1300 ℃ for a long time. The selection of refractory materials requires good creep resistance, high-temperature volume stability, high load softening temperature, and good erosion resistance.
For medium and low temperature areas, choose refractory materials with large heat capacity, good hot air conductivity, low permeability, high density, high strength, and good thermal shock stability.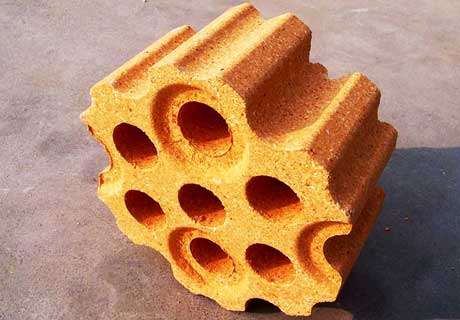 Refractory Brick for Hot Blast Furnace
What are the brick types of refractory bricks for hot blast stoves? Refractory bricks for hot blast furnaces include checker bricks, straight bricks, special-shaped bricks, and combined bricks.
The checker brick is a brick type with a large amount of hot blast furnace. It is mainly used for stacking in the hot blast stove and transferring heat through the grid hole. Checker bricks are divided into: plate checker bricks and massive perforated checker bricks. The size of the plate checker brick is 170mm × 150mm × 50mm. Block-shaped perforated bricks are five holes (50 × 70), chamfered corrugation (60 × 60), square five holes (52 × 52), rectangular five holes (62 × 42), round seven holes (φ43), etc. Commonly used perforated checker bricks are five holes and seven holes.
Straight bricks are common refractory bricks, which are used to build the lining and partition wall of the large wall of a hot blast furnace.
Unshaped Refractories for Hot Blast Furnace
The unshaped refractory materials used in hot blast stoves are: fire-resistant, acid-resistant, heat-insulating spray paint.
Use effect of spray paint for hot blast furnace:
(1) Refractory spray coating is mainly used in furnace shells and hot air pipes in high-temperature parts. Prevent burning of steel shell;
(2) Acid-resistant spray refractory coatings are mainly used for vaults, combustion chambers, and regenerative upperparts. It can prevent the corrosion of steel shell by acidic oxide generated at high temperature;
(3) Thermal insulation spray coating can reduce heat loss.
Refractories for Ceramic Burners for Hot Blast Stoves
The refractory materials used in the ceramic burner of the hot blast furnace are made of cordierite, mullite or low-creep clay refractory. It has the advantages of high load softness, good thermal shock resistance, high compressive strength, and stable volume.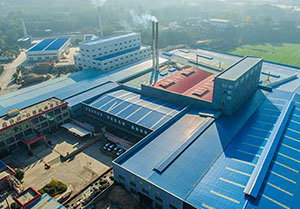 RS Refractory Manufacturer
Based on years of experience in production and sales of refractory materials, RS refractory manufacturers have rich experience in service of refractory materials, firebrick for sale. It is our eternal service to provide high-quality refractory products for the hot blast furnace. If your thermal equipment needs silica brick, low creep high alumina brick, etc. Please contact us.