Magnesia Bricks, a kind of basic refractory with more than 90% magnesium oxide content, are made of periclase as the main crystal phase. Magnesia Brick is mainly used in basic open-hearth furnace for steelmaking, electric furnace, rotary cement kiln, heating furnace, glass furnace and hyperthermia tunnel kiln with properties of higher refractoriness, good basic slag erosion resistance and high apparent initial softening temperature.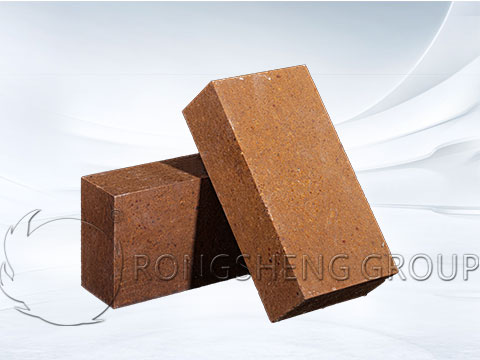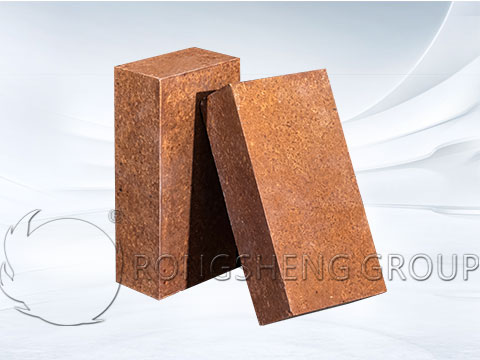 Magnesia Bricks Description
Magnesia Bricks are alkaline refractory materials. These products have over 90% magnesium oxide content and adopt periclase as the principal crystalline phase. Magnesia Bricks can be divided into two categories of Burnt Magnesia Bricks and Chemical Bonded Magnesite Brick. They have excellent performance of superior high temperature mechanical strength and volume stability. Magnesia Bricks can service in the high temperature of 1750℃. They are ideal products for glass furnace application.
Magnesia Bricks Classification
Magnesia Bricks generally can be classified into two types of Burnt Magnesia Bricks and Chemical Bonded Magnesite Brick.
Burnt Magnesia Bricks have high purity and firing temperature as the direct contact with periclase crystalline grain.
Chemical bonded magnesite brick is made of fused magnesite as the raw material.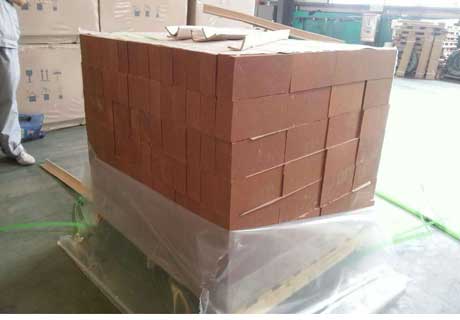 Magnesia Bricks Properties
High Refractoriness
Good alkaline slag erosion resistance
High apparent initial softening temperature
Good thermal conductivity
High thermal expansion
Magnesia Bricks Application
Basic open-hearth furnace for steelmaking
Electric furnace bottom and wall
Permanent lining of oxygen converter
Non-ferrous metal metallurgy furnace
Hyperthermia tunnel kiln
Lining of rotary cement kiln
Heating furnace bottom and wall
Regenerative chamber of glass furnace
Magnesia Bricks Manufacturing Process
Burnt Magnesia Bricks are manufactured with magnesite clinker as the raw material and fired in the high temperature of 1550~1600℃ after smashing, burdening, mulling and molding. High-purity products can be fired in the temperature that over 1750℃. Chemical bonded magnesite brick is produced with certain chemical bonding through mixing, molding and drying.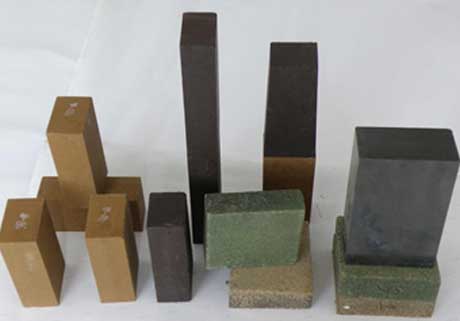 Magnesia Bricks Specification
Magnesia Bricks

Item/Index
MZ-91
MZ-89
MZ-87
MgO  %
≥91
≥89
≥87
CaO  %
≤3
≤3
≤3
Refractoriness Under Load  0.2MPa  ℃
≥1550
≥1540
≥1520
Apparent Porosity %
≤18
≤20
≤20
Cold Crushing Strength MPa
≥58.8
≥49
≥39.2
Linear Change On Reheating (1650℃, 2h)
≤0.5
≤0.6
–
Magnesia Bricks Price
We all know that it is important to choose the right and quality Magnesia Bricks for application in the suitable positions in the kiln or furnace. We should not always pursue the cheap products without paying attention to the quality. But, we Rongsheng as the professional kiln refractory fire bricks manufacturer have been always producing high quality magnesia bricks for our customers and we can keep the low price based on our advanced production technology and manufacturing equipments. We have professional technology and also the best service!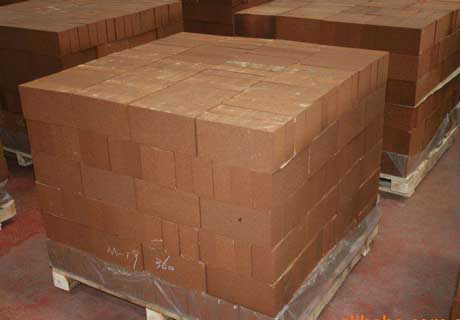 Magnesia Bricks Manufacturer
RS Refractory Factory is a professional Magnesia Bricks Manufacturer in China. We sell High Quality and Cheap Magnesia Brick, also Magnesia Carbon Brick, Magnesia Chrome Brick and so on. Any question? Please Contact Us For Free Quote!