Zirconium-containing refractory bricks are refractory bricks made from  raw materials, such as zirconia (ZrO2) and zircon (ZrSiO4). Zirconia bricks, zircon refractory bricks, zircon mullite bricks and zircon corundum bricks are all called of the zircon bricks. They can be divided into sintered zircon bricks, fused cast bricks and unfired bricks, according to the difference of production processes. This kind of the refractory with the Zirconium-containing refractory bricks have the characteristics of high melting point, good chemical stability, low thermal conductivity, etc., and especially have good corrosion resistance to molten glass. Get the RS Fire Bricks for Sale Price by Email: Sales@rsrefractoryfirebrick.com.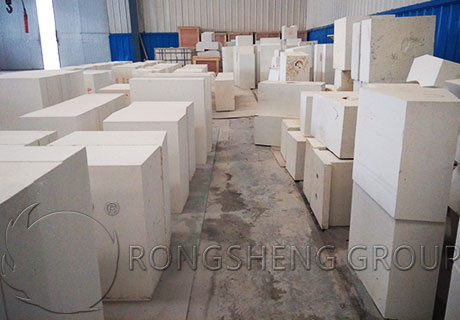 Zircon Refractory Bricks Advantages
Zirconia bricks produced by stable zircon sand have the following advantages. Therefore, the bricks are widely used in the kilns, such as glass furnaces, non-ferrous metal smelting furnaces, and pure steel furnaces.
mechanical strength,
resistance to corrosion,
excellent stability to thermal shock,
high refractoriness under load and inertness,
high density, etc.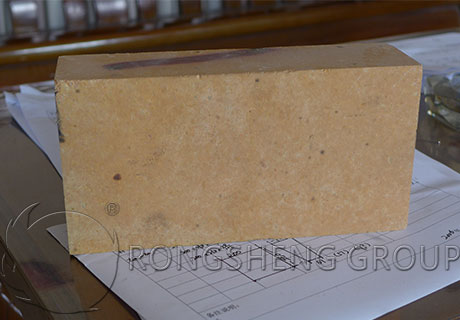 RS Zircon Bricks Types
Quality RS Refractory Fire Bricks Manufacturer, produces and distributes Zircon Bricks, Zirconia Bricks, Dense Zircon Refractory Bricks, AZS Brick or Fused Cast AZS Brick,  Zircon Mullite Bricks, and other zircon refractory bricks for key parts of kilns of the best quality at the most competitive prices worldwide.
Zircon Bricks Production Process
Zircon series refractory bricks produced by Rongsheng Refractory Company use α-Al2O3, partially stabilized zirconia and zircon corundum clinker as raw materials. After mixing, forming and drying, it is fired in a shuttle kiln at high temperature. The refractory brick has a high bulk density, dense crystal structure, high mechanical strength at room temperature and high temperature, small reheat shrinkage, good thermal shock stability and high temperature creep. And it has high chemical stability and resistance to alkaline medium erosion.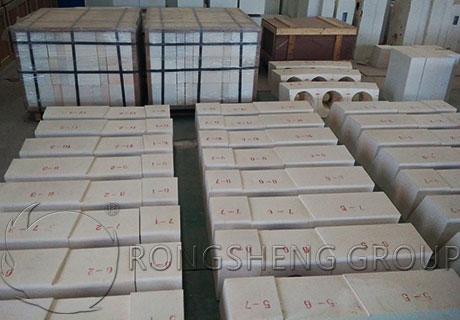 Zircon Refractory Brick Application
Dense zircon bricks are mainly used in soda-lime glass kiln middle-layer bricks, arched bricks, etc. Zirconium-containing bricks are mainly used in large glass kiln melting pools, picture tube furnaces, heat storage room partition wall bricks and chemically and metallurgical industrial furnaces exposed to solution erosion. The appearance size, physical and chemical indexes, and service life of Rongsheng's zirconium refractory products have reached or exceeded the level of similar products.
Contact +86 18538312977 to order Zircon Refractory Bricks, Zirconia Bricks, AZS Brick or Fused Cast AZS brick, Zircon Mullite Bricks,  Magnesia Zirconia Bricks, etc., RS and its customer service team will provide you with the lower price, high quality and faster delivery. Contact us Now!