Silica Refractory Brick is a kinds of kiln bricks for sale in Rongsheng Company with excellent high heat performance and can be used for coke oven. If you have requirements for silica bricks, Contact Us for free quote now!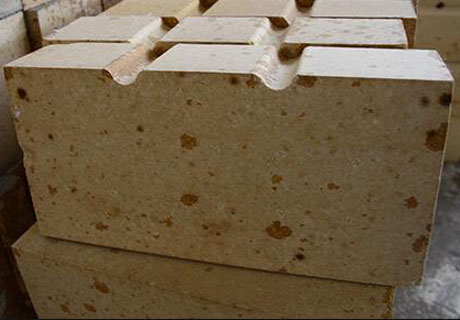 What Is Silica Refractory Brick
Silica Refractory Brick is a kind of quality refractory materials products with over 93% SiO2 content. Silica Refractory Brick has excellent features of good resistance to acid corrosion, great heat conductivity, high refractoriness under load at over 1620℃. Silica Refractory Brick is fired in high temperature with quartzite as its raw material and adding a little mineralizer. Silica Bricks' mineral composition includes tridymite, ashlar and vitric formed in high temperature. There are 50~80% quartzose content, 10~30% cristobalite and 5~15% quartz and glass phase content in the better sintering silica refractory brick.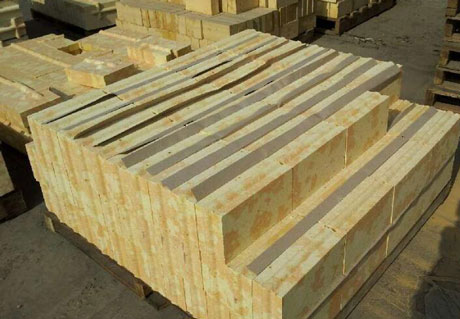 Physical performance of Silica Refractory Brick
Acid-base Resistance
Silica refractory brick belongs to acid refractory material and has strong resistance to acid slag erosion and oxides of CaO, FeO and Fe2O3. But silica fire brick is easily damaged by Al2O3 oxide when eroded strongly by alkali slag.
Expansibility
Silica refractory bricks' thermal conductivity and bulk increases with the service temperature rising. There is no linear after contraction during the baking process. During the baking process, the maximum expansion is about 100~300℃, expansion amount is about 70~75% accounting for total expansion amount before 300℃. As the SiO2 happens four crystalline form inversion points of 117, 163, 180~270 and 573℃ during the baking process. Of which 180~270℃ is manly affected by cristobalite.
Refractoriness Under Load
Silica refractory bricks have high refractoriness under load. The fusion point is about 1640~4680 ℃ that is close to tridymite and cristobalite's.
Thermal Stability
Silica fire brick has low thermal shock resistance and its refractoriness is about 1690~1730℃, which results the limit for its application range. True density is the most important fact for silica fire bricks' heat conductivity. The lower true density and its lime converts more completely, there will be smaller after-expansion during the baking process.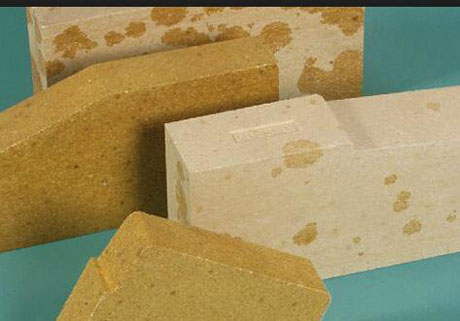 Matters Needing Attention for Silica Refractory Brick
When the working temperature is lower than 600~700℃, silica bricks' bulk will have a greater variation. Their shock resistance will be poor and heat stability will be not very well. If coke oven works in this kind temperature for long term, its linings will be easily damaged.
Application of Silica Refractory Brick
Silica Refractory Brick is mainly used to lay coking chamber of coke oven and partition wall of combustor, kiln crown and wall of glass furnace and calcining kiln of silicate product.
Use high dense silica fire brick to lay Large-scale coke oven, which can thin the wall of coking chamber and combustor to improve the production capacity.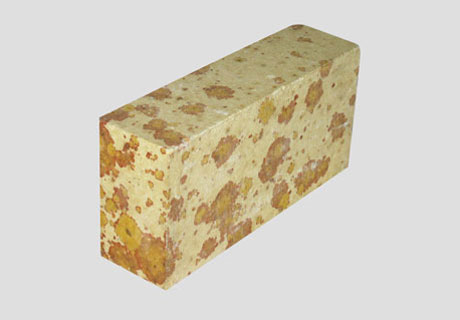 Physical and Chemical Index Of Silica Refractory Brick
Silica Refractory Brick

Item/Index
QG-0.8
QG-1.0
QG-1.1
QG-1.15
QG-1.2
SiO2 %
≥88
≥91
≥91
≥91
≥91
Bulk Density g/cm3
≤0.85
≤1.00
≤1.10
≤1.15
≤1.20
Cold Crushing Strength Mpa
≥1.0
≥2.0
≥3.0
≥5.0
≥5.0
0.2Mpa Refractoriness Under Load T0.6℃
≥1400
≥1420
≥1460
≥1500
≥1520
Permanent Linear Change On Reheating % 1450℃*2h
0~+0.5
0~+0.5
0~+0.5
0~+0.5
0~+0.5
20~1000℃ Thermal Expansion 10~6/℃
1.3
1.3
1.3
1.3
1.3
Thermal Conductivity (w/m*k) 350℃
0.55
0.55
0.6
0.65
0.7
Silica Refractory Brick Manufacturer
Rongsheng is a professional Silica Refractory Brick Manufacturer that can provide high quality and cheap silica bricks for application in all kinds of kilns and furnaces. If you have any interest in our refractory silica bricks or any other refractory fire bricks, Welcome to contact us for free quote!