Silica Insulation Bricks are one kind of light weight insulation bricks with over 91% silica content and less than 1.2g/cm3 density, which can service in the high temperature between 1500~1550℃ for long term and are wildly used for the insulation of industrial furnace such as glass plant furnace and other furnaces & boilers with features of light weight, high strength and low thermal conductivity.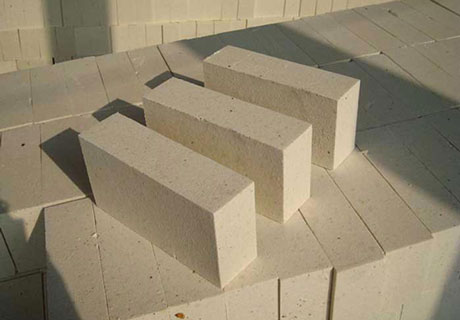 Description for Silica Insulation Bricks
Silica Insulation Bricks are produced with silica through adding inflammable substances such as coke, anthracite coal, sawdust, and carbonized rice husk, or foaming agents to form porous structure. Generally add 35-45% anthracite coal or 30% coke as inflammable substances. Since there are Fe2O3 and Al2O3 in the ash of coke and anthracite coal, there is no need to add iron scales. Silica Insulation Brick's main mineral composition includes 78%~86% tridymite, 13%~15% cristobalite and 4%~7% quartz. Its cold crushing strength is 2.0-5.9MPa, thermal conductivity is 0.35-0.42W/(m•K) and density is 0.9-1.1g/cm3.
Silica Insulation Bricks Properties
Good thermal conductivity
Strong high temperature mechanical strength
High temperature stable volume change
Small residual swell
Strong acid-resistant slag erosion
Light weight and Eco friendly
Good thermal shock resistance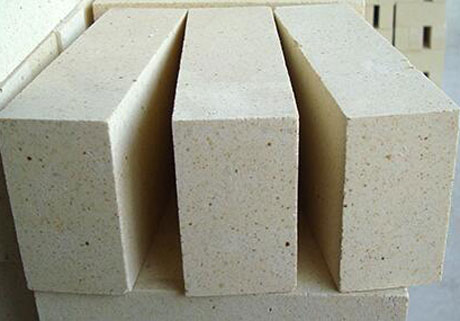 Application of Silica Insulation Bricks
Silica Insulation Bricks can be used in the glass furnace and hot blast stove, which can be classified into two grades, one is used for the roof of reheating furnaces and Portland industrial furnaces and can directly contact with the flame, another one is used for the common industrial furnaces.
Silica Insulation Brick also can be used in Coke ovens, Carbon forging furnace and any other industrial furnaces.
Silica Insulation Bricks Manufacturing Process
Put raw materials and water into a kneading equipment according to a certain proportion and then kneaded into mud. Shape the mud into bricks through molding by machine or manpower. Then dry the bricks till the residual water content is lower than 0.5%, which prevent the volume expansion from the crystal transformation of SiO2. At the end, fire the shaped bricks in the high temperature, but pay attention that increase and decrease the temperature slowly when firing.
Comparison with Other Refractory Insulation Materials
Silica Insulation Bricks have excellent thermal insulation property, which have the similar properties with silica refractory bricks. Their softening temperature under load is more than 1620℃ that is similar with silica bricks'. Silica Insulation Brick has only a small amount of residual expansion and better thermal stability than dense silica refractory bricks. Silica Insulation Bricks can service in the high temperature between 1500~1550℃ for long term but cannot directly contact with molten materials and corrosive gases. Compared with silica refractory brick, Silica Insulating Brick with many pores have lower compressive strength, slag erosion resistance than Silica Refractory Bricks. Silica Insulation Bricks' production is more complex than fire clay insulation brick and high alumina insulation brick, which take account of a small proportion of the total production of refractory insulation materials.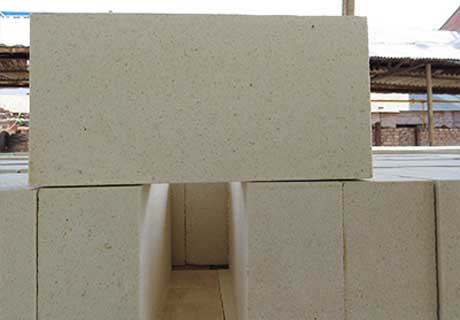 Silica Insulation Bricks Specification
Silica Insulation Bricks

Item/Index
RS-0.8
RS-1.0
RS-1.1
RS-1.15
RS-1.2
SiO2 %
≥88
≥91
≥91
≥91
≥91
Bulk Density g/cm3
≤0.85
≤1.00
≤1.10
≤1.15
≤1.20
Cold Crushing Strength  Mpa
≥1.0
≥2.0
≥3.0
≥5.0
≥5.0
Thermal Conductivity (W/MK) 350℃
0.55
0.55
0.60
0.65
0.70
Permanent Linear Change On Reheating (%)  1450℃*2h
0~+0.5
0~+0.5
0~+0.5
0~+0.5
0~+0.5
0.2Mpa Refractoriness Under Load T0.6℃
≥1400
≥1420
≥1460
≥1500
≥1520
20~1000℃ Thermal Expansion 10.6/℃
1.3
1.3
1.3
1.3
1.3
Silica Insulation Bricks Manufacturer
Rongsheng is an outstanding Silica Insulation Bricks Manufacturer in China and sales refractory fire bricks products to India. We manufacture quality Silica Insulating Brick based on our advanced production technology and professional engineers. Our Refractory Silica Insulation Bricks can service a perfect thermal insulation and can be used in a variety of Glass Plant furnaces and Boilers and so on. We can satisfy our customers' requirements on many customized range of Silica Insulation Bricks in an economical way. Welcome to buy cheap Refractory Insulation Materials – Silica Insulation Bricks.