Poly Light High Alumina Bricks produced by Rongsheng refractory manufacturer has high temperature strength. At the same time, it has excellent thermal shock stability, good thermal insulation performance, and significant energy saving effects. Poly Light High Alumina Bricks and lightweight mullite bricks are the latest refractory bricks for industrial furnace linings.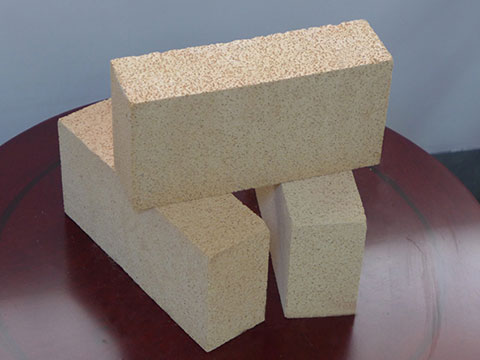 The Characteristics and Application of Poly Light High Alumina Bricks
The Poly Light High Alumina Brick has an Al2O3 content of over 60%, a fire resistance temperature of 1600 degrees, a specific gravity of 0.4-1.35, a porosity of 0.66-0.73, and a compressive strength of 1-8MPA.
Poly light high alumina brick has high porosity, good heat insulation performance and high temperature resistance. Applicable to the heat insulation layer and insulation layer of masonry industrial kiln. It can reduce the weight of the furnace body, shorten the kiln time, reduce heat diffusion, and protect the uniform temperature of the furnace.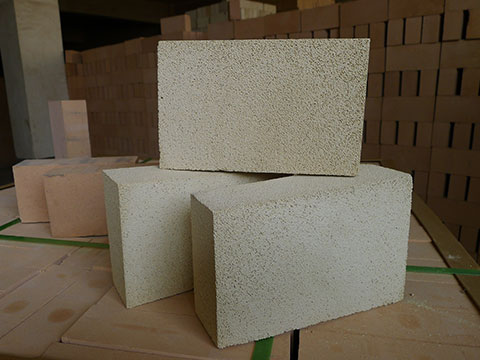 Application of lightweight high alumina refractory bricks
High alumina insulation refractory brick, can be used for masonry insulation and parts without strong erosion and scouring effect of high-temperature molten materials. When in direct contact with the flame, the surface contact temperature of general high-alumina fire-resistant refractory bricks shall not be higher than 1350 ° C. Mullite insulation refractory bricks can be directly contacted with live pressure, have the characteristics of high temperature resistance, high strength, and significant energy saving effects. Suitable for pyrolysis furnace, hot air furnace, ceramic roller kiln, electric porcelain drawer and various resistance furnace linings.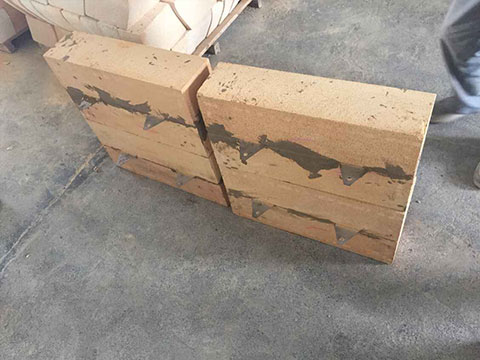 Compared with traditional lightweight refractory bricks, Poly Light High Alumina Bricks have the following advantages:
Low thermal conductivity, especially at high temperature, relatively low thermal conductivity and good thermal insulation performance;
Good thermal shock resistance, the brick will not deform or peel in the temperature range.
According to different uses, choose reasonable mechanical strength to make the best performance of light brick;
Higher load softening temperature and smaller reburning change rate, compared with similar lightweight refractory bricks, the use temperature is higher, the life is longer, and the safety is safer.
The thermal insulation bricks used in industrial kiln can save energy consumption, simplify the kiln structure, reduce environmental temperature and improve working conditions. However, due to the low compressive strength at room temperature and the poor abrasion resistance and thermal shock resistance of lightweight thermal insulation bricks, they cannot be used as load-bearing structures, so they can only be used for the insulation, lining or insulation of kiln.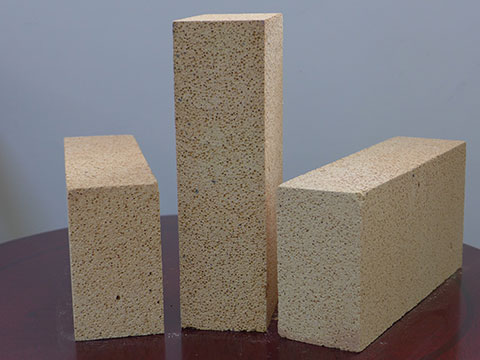 RS Light Insulation Bricks Manufacturer
RS Light insulation bricks are divided into ordinary lightweight refractory bricks, poly light mullite bricks, lightweight high alumina bricks and lightweight clay bricks and diatomite bricks according to different raw materials. According to the bulk density can be divided into several grades such as 0.8, 1.0. The main reason is that there are high tiny air holes inside, which can ensure the loss of heat energy on the wall surface of the kiln body, thereby saving the combustion cost and stabilizing the kiln temperature. Welcome to learn more about the Poly Light High Alumina Bricks in Rongsheng Supplier. Contact RS.