Silica Mullite Bricks are manufactured by RS Refractory Bricks Manufacturer in China with high quality and various excellent properties for application in all kinds of high temperature furnace and kilns, such as roasting furnace. If you are interested in finding a professional silica mullite brick supplier to buy low price silica mullite bricks for sale from China, RS Refractory Company here can help you. Welcome to Email Us for Free Quote.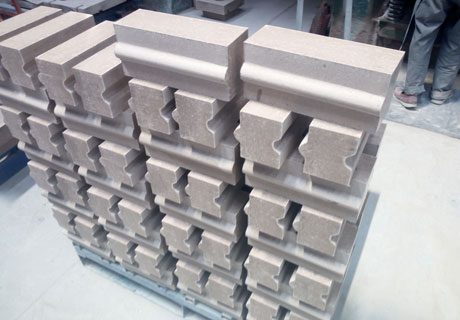 Introduction Of Silica Mullite Bricks
Silica Mullite Bricks are mainly made of mullite as the main material and contain over 30 percent SiO2 content and over 60 percent Al2O3 content. Silica Mullite Bricks' refractoriness generally is more than 1580 degree. Silica mullite refractory bricks for sale in Rongsheng is belong to the series of AZM.
With Various Years' manufacturing and exporting experience and also with the advanced production technology, Rongsheng can customize high quality silica mullite fire bricks with special design in size and shapes and also the chemical components content according to customers' detailed requirements. RS can produce about 5000 tons silica mullite refractory fire bricks per month. Any other questions? Email Us for Detailed Information Now!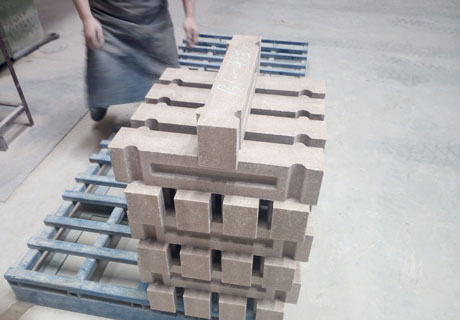 Properties Of Silica Mullite Bricks
High Strength
Good wear resistance
Excellent thermal shock resistance
Long service life for protective layer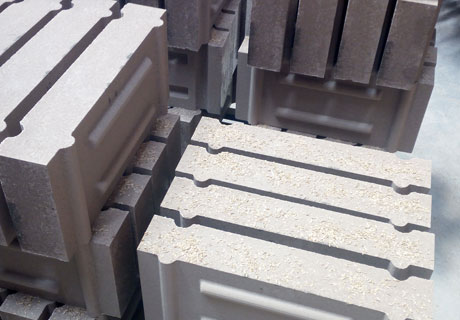 Application Of Silica Mullite Bricks
Silica mullite bricks can be used for calcining zone and transition zone in medium and small cement kiln.
Silica mullite firebricks are mainly used in roasting furnace or calcinator.
Silica mullite refractory bricks are widely used in all kinds of industries of iron & steel, petrochemical, nonferrous metals, machinery, electricity, building and so on.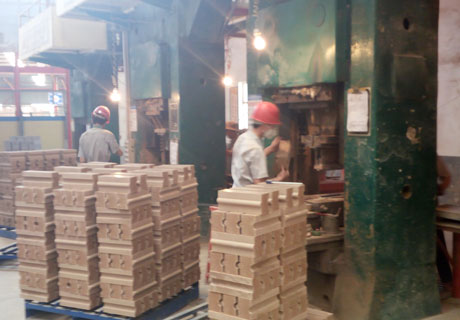 Silica Mullite Bricks Specifications
| | | |
| --- | --- | --- |
| Item | RS-AZM1650 | RS-AZM1680 |
| Sic + SiO2 | ≥ 30 | ≥ 32 |
| Al2O3 | ≥ 65 | ≥ 65 |
| Refractoriness Under Load | ≥ 1650 | ≥ 1680 |
| Apparent Porosity (%) | ≤ 19 | ≤ 19 |
| Thermal Shock Resistance | ≥ 15 | ≥ 20 |
| Bulk Density (g/cm3) | ≥ 2.65 | ≥ 2.70 |
| Cold Crushing Strength (Mpa) | ≥ 90 | ≥ 100 |
Buy Silica Mullite Brick From RS Factory
RS Factory belong to Rongsheng Kiln Refractory Company in China, a leading and large refractory factory, can manufacture all kinds of high quality silica mullite bricks for customers. With abundant silica and mullite raw materials in China, RS Factory has the best advantages on producing high quality silica mullite bricks to many countries. RS Company also has own professional production line and manufacturing staffs and also the professional sales managers and engineers. Welcome to Contact RS to buy high quality Silica Mullite Bricks for roasting furnace at low price.