Magnesia Carbon Brick for Ladle uses high-purity, high-density fused magnesia or large-crystalline fused magnesia, high-purity graphite as the main raw material, adding an appropriate amount of antioxidants, using phenolic resin as binder, and producing by high-pressure molding process. Free Inquiry !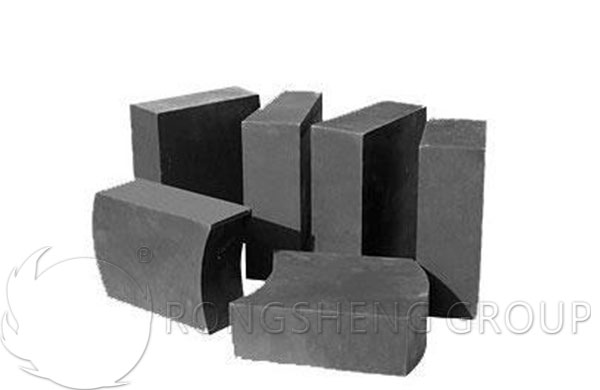 Magnesia Carbon Brick for Ladle, mainly used in working parts such as ladle slag line, molten pool and bottom, can significantly improve the service life of ladle, especially when applied to slag line, its service life is significantly higher than other refractory materials.
The Magnesia Carbon Brick product for ladle has the advantages of high strength, good slag resistance, good thermal shock resistance and high refractoriness. Different grades of magnesia carbon bricks can be selected according to different smelting conditions and smelting steel grades.
Ladle Magnesia Carbon Brick Physical and Chemical Indicators
Item
RS-MT10A
RS-MT10B
RS-MT12A
RS-MT14A
RS-MT16A
W(%) ≥
MgO
80
78
78
72
70
C
10
10
12
14
16
Apparent Porosity (%) ≤
4.0
5.0
4.0
3.0
3.0
Bulk Density(g/cm3) ≥
2.97
2.95
2.96
2.94
2.92
Cold Crushing Strength (MPa) ≥
40
35
35
35
30
Bending Strength (MPa) 1400℃*0.5h ≥
6
6
6
10
8
Notes: Packing: Wooden Pallet; Storage: Avoid of Moisture, Prevent Impact
According to the gradual development, Rongsheng has developed aluminum-magnesium carbon and magnesia-aluminum carbon bricks on the basis of magnesia carbon bricks. It focuses on matrix strengthening, has anti-erosion, anti-flaking and high strength, and is used in the impact area of steel ladle bottom. It can obviously improve the erosion resistance and slag corrosion resistance of the ladle and prolong the service life of the ladle lining.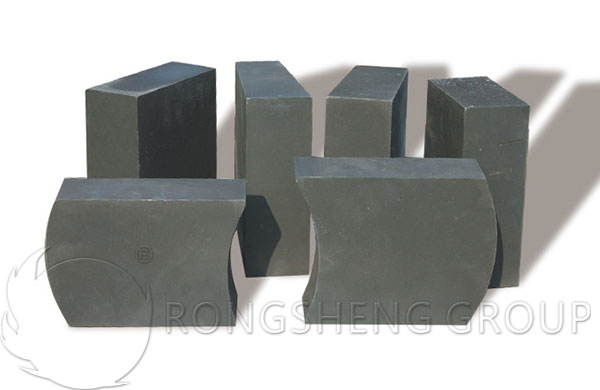 In addition, we produce and sell various refractory materials for ladle, such as ladle bottom permeable brick, ladle nozzle brick, ladle nozzle, skateboard, ladle fire mud and so on. If you happen to have the demand for ladle refractories, please contact us – Rongsheng refractory manufacturer.