Kiln Refractory Bricks are shaped refractory bricks materials for application in all kinds of kilns such as cement rotary kiln, lime kiln, electric ceramic kiln and so on. There are all kinds of kiln refractory bricks for sale available cheap in Rongsheng Refractory Factory. Welcome to Contact Us for Detailed Products List and Price!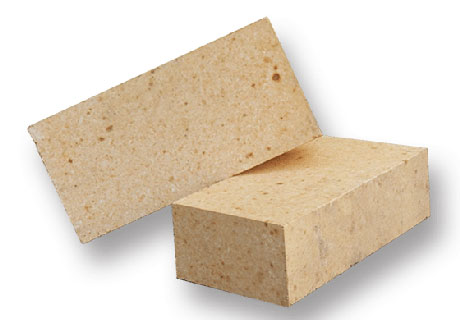 Introduction Of Kiln Refractory Bricks
Kiln Refractory Bricks are manufactured with aluminium oxide content and other materials through high temperature firing and molding and after cooling finally become the shaped refractory fire bricks for resisting high temperature in all kinds of kilns according to different refractory bricks' different application properties. Kiln refractory bricks for sale in Rongsheng Company include high alumina bricks, fire clay bricks, silica bricks, magnesia bricks, carbon bricks, magnesia carbon bricks, corundum bricks, zircon bricks, mullite bricks, lightweight bricks, magnesia chrome bricks and all kinds of insulating fire bricks for sale cheap with high quality. If you are interested in RS Refractory Bricks and plan to buy high quality kiln refractory bricks for your kiln project, you can send us an Email with your detailed requirements for our latest price list.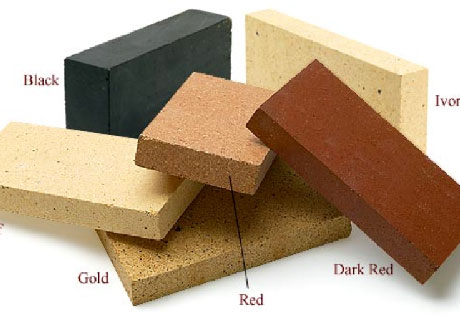 Basic Features Of Kiln Refractory Bricks
Chemical composition
Bulk density
Obvious porosity
Load softening temperature
Thermal shock resistance
Flexural strength
Linear rate of change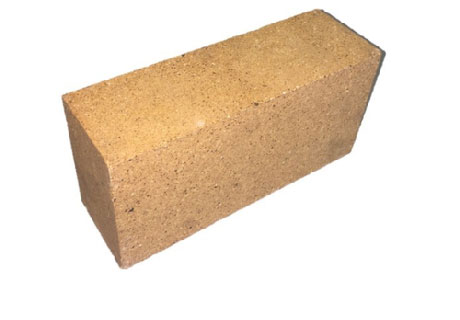 Good Properties Of Kiln Refractory Bricks
Wear resistance
Thermal conductivity
Impact resistance
Slag resistance
Application Of Kiln Refractory Bricks
Kiln refractory bricks can be used different kilns according to their different physicochemical properties. There are basic converter, blast furnace, hot blast stove, heating furnace, power boiler, lime kiln, rotary kiln, cement kiln, electric ceramic kiln and other kilns are available. Any questions, you can contact Rongsheng Company for the professional suggestions.
List Of Kiln Refractory Bricks
Application Cases For Kiln Refractory Bricks
High alumina lightweight refractory bricks are made with aluminum bauxite as the main AL2O3 content at not less than 48%. High alumina lightweight refractory bricks production process adopts the foam method and the burn-in addition method. High aluminum heat-insulating lightweight refractory bricks can be used for masonry insulation and areas where there is no strong high-temperature molten material to erode and wash. When in direct contact with the flame, the surface contact temperature of general high-aluminum insulating refractory bricks shall not exceed 1350 degree. The mullite insulation brick can directly contact the flame and has the characteristics of high temperature resistance, high strength and remarkable energy saving effect. High alumina brick is suitable for the lining of pyrolysis furnace, hot blast stove, ceramic roller kiln, electric porcelain drawer kiln and various resistance furnaces.
AZS electric melting brick is known as fused zirconium corundum brick. With the development of the glass industry, AZS brick has become a necessary refractory material for the glass furnace. AZS brick is resistant to the erosiveness of the molten glass.
Magnesia brick refers to refractory brick with magnesia as raw material, periclase as the main crystal phase and MgO content of 80% to 85% or more.Magnesia bricks are divided into two major categories of metallurgical magnesia and magnesium products. Depending on the chemical composition and use, there are Martin sand, ordinary metallurgical magnesia, ordinary magnesia brick, magnesia silica brick, magnesium aluminum brick, magnesium calcium brick, magnesia carbon brick and other varieties. Magnesia refractory brick is the most important product in alkaline refractory brick. Magnesia brick has high refractoriness and good resistance to alkaline slag and iron slag. Magnesia brick is an important high-grade refractory brick and  is mainly used in open hearth furnace, oxygen converter, electric furnace and non-ferrous metal smelting.
Corundum brick refers to a kind of refractory brick with AL2O3 content of not less than 90% and corundum as main phase, which can be divided into sintered corundum brick and fused corundum brick.
Buy Kiln Refractory Bricks From RS Manufacturer
RS Company as a large and professional kiln refractory bricks manufacturer in China has many years experience in manufacturing and exporting. Customers always satisfy our kiln refractory bricks products service and sales service. Now matter you have business in any countries, you can contact us for professional advice and help. RS is always here service for you on free quote!