The hot blast pipes of the hot blast stove include main pipes, branch pipes, enclosure pipes, hot air outlets connecting main pipes and enclosure pipes, and main pipes and branch pipes. Hot air pipes sometimes have excessively high pipe surface temperature or redness. There are also problems of  refractory bricks and collapse of the lining. Refractory bricks used for the lining of hot air pipes have to be prefabricated in order to be constructed on site because of their special location. The lining refractory bricks are light-weight heat-insulating layer, light-weight refractory bricks and working layer refractory bricks.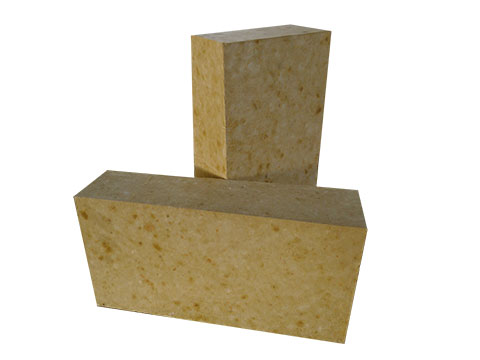 The heat insulation layer is made of 2 or more layers of lightweight refractory bricks, the outer layer of the pipe wall is made of lightweight clay refractory bricks, and the middle layer is made of light high-alumina refractory bricks or light mullite refractory bricks: in the main pipe, Andalusite mullite bricks, andalusite corundum and other refractory bricks are used for the working layer of branch pipes and surrounding pipes.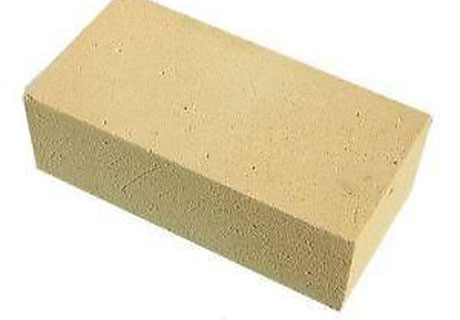 Because the hot air valve has a particularly strong impact at the hot air outlet, andalusite corundum mullite bricks are used, and ordinary high-alumina bricks cannot meet the needs of high air temperature. The piping system is more complicated and the requirements are different. Corresponding refractory brick pipe linings should be equipped according to the size of the furnace.
The key to refractory bricks for hot air ducts is to show porosity, normal temperature compressive strength, creep rate, and good thermal shock resistance. Therefore, refractory manufacturers must start control from raw materials in the production process, and there can be no luck. Shoddy. Considering that the furnace is small or in a hurry, the refractory bricks used in the pipeline lining are urgently needed. In the later stage, it caused unnecessary trouble. Even repairs will not be able to make up. It even has to stop the wind and heat up, which virtually increases the production cost.
Therefore, the key to lining refractory bricks for hot internal furnace pipes is wind brush resistance. Creep rate, permanent heating line changes, and thermal shock resistance must be passed. Under normal circumstances, andalusite bricks are used, even with red The fire mud of pillar bricks can't be lucky, and strong andalusite powder must be used to meet the needs of pipeline lining with refractory bricks.