The fused bricks are made by melting the precisely mixed mixture in an electric arc furnace, and then casting it in a sand mold. The ingot is heat-treated and then machined. The melting process can obtain complete coarse crystals and dense structures. Compared with sintered refractory bricks, the fused refractory bricks have the characteristics of compact structure, low porosity, large bulk density, high mechanical strength and high temperature structural strength, and strong resistance to glass liquid erosion in the glass furnace. The main varieties currently fused bricks produced are: fused mullite brick, fused zirconium corundum brick, fused chrome zirconium corundum brick, fused quartz brick, fused corundum brick, etc.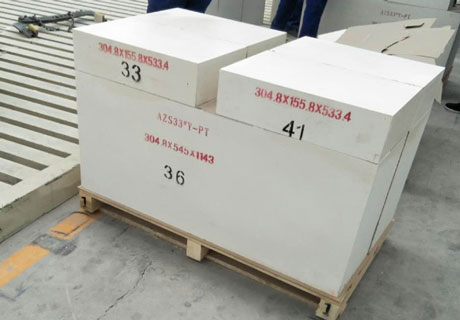 Fused Zircon Corundum Brick for the Glass Kiln
Fused zircon corundum brick belongs to Al2O3-ZrO2-SiO2 system (referred to as AZS brick). According to the content of ZrO2, it is divided into three levels, and the corresponding grades are: AZS-33 (including ZrO2 33%), AZS ~ 36 (including ZrO2 36%), and AZS-41 (including ZrO2 41%). The composition of the fused zirconium alumina brick is shown in Table 1.
Fused zircon corundum bricks are based on zircon and industrial alumina. A small amount of zirconium-rich sand (in order to increase the content of ZrO2), soda ash and borax are added.
There are two kinds of reduction melting method and oxidative melting method according to the atmosphere during melting. At present, the oxidation method is mainly used. The oxidative melting method can remove the pollution caused by the graphite electrode in the molten liquid, and the carbon content is low (0.005% ~ 0.02%). It can reduce the bubble content in the glass and improve the quality of the glass liquid.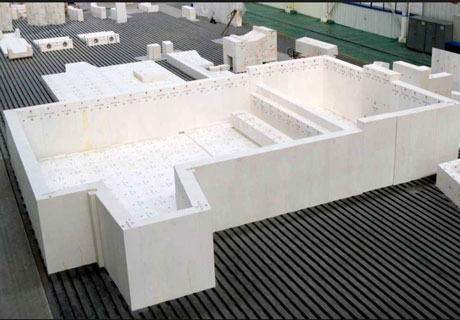 The following points should be noted when using fused zircon corundum bricks.
① Irregular changes in thermal expansion
Fused zirconia corundum bricks are characterized by stable and dense structure and strong resistance to glass erosion. The thermal expansion curve of a brick containing 31% ~ 33% ZrO2 is shown in the following "AZS Bricks Irregular Changes in Thermal Expansion". It can be seen from the figure that there is an abnormal expansion between 900 and 1200 ° C.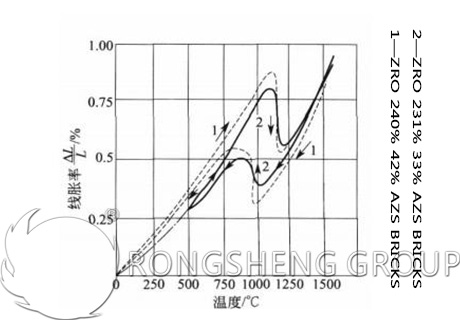 ② Electrical insulation
Fused zircon corundum bricks have better electrical insulation properties and decrease with increasing temperature. Its electrical insulation is shown in the following "Fused Bricks Resistivity Change". It can be seen that in the production of soda-lime glass melting furnaces, electrofused zirconium corundum bricks can be used.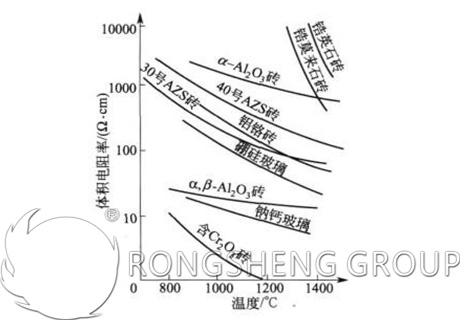 ③ Thermal conductivity
The thermal conductivity of fused zirconium alumina bricks is twice that of clay bricks. Therefore, when the pool wall is used as a pool wall, the amount of cooling air required near the liquid surface should be 1 times larger than that when the clay wall is used as a pool wall.
In addition, refractory bricks for glass kilns include zircon bricks, fused α-Al2O3 bricks, and fused α, β-corundum bricks. Zircon brick is a refractory product fired with zircon as the main raw material. Zircon is the only compound in the ZrO2-SiO2 system, and its chemical formula is ZrSiO4. The theoretical chemical composition of zircon is: ZrO2 67.2%, SiO2 32.8%. Zircon brick has excellent properties such as high temperature resistance, good thermal shock resistance and resistance to glass liquid erosion.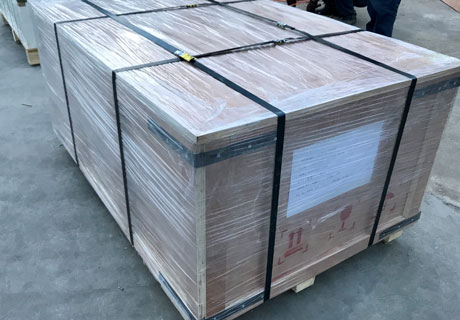 RS Fused Bricks Manufacturer
Rongsheng is one of  manufacturers of refractory bricks. We have more than ten years of production and sales experience. Our refractory bricks have passed ISO9001: 2005 quality certification and have been sold to more than 60 countries and regions in the world. If your glass kiln needs maintenance or you need a new glass kiln, please contact us. We will provide you with the most reasonable solution in the shortest time. Rongsheng looks forward to cooperating with you.