In the refractory industry, refractory bricks with MgO as the main component and cristobalite as the main crystal phase are collectively called alkaline refractory bricks. It is a shaped product of alkaline refractories. According to the characteristics of Basic fire bricks, they are mainly used in thermal kilns in cement, glass, ferroalloy and other industries, as refractory lining. Rongsheng refractory brick manufacturer fire bricks for sale, including the magnesium brick, spinel bricks, silico mullite bricks and other alkaline refractory bricks.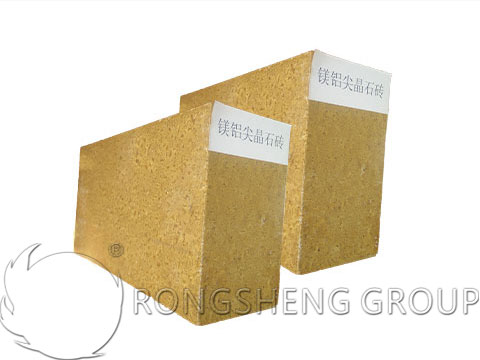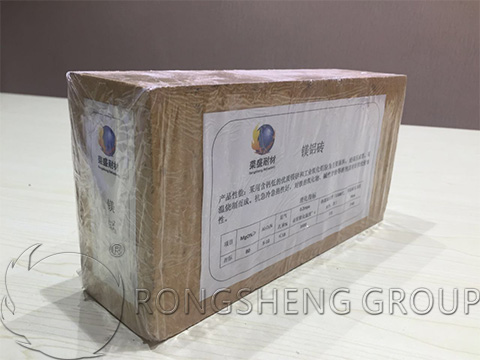 Precautions When Using Alkaline Refractory Bricks
Firstly, taking the glass melting furnace as an example, alkaline refractory bricks are mainly used as grid bricks in regenerators. It has large thermal conductivity, long service life and large volume density, which increases the heat storage of the regenerator. The kind of refractory brick has a low porosity; the coefficient of thermal expansion increases linearly with increasing temperature, which is the largest among various refractory materials. During use, pay attention to keep enough expansion joints.
Then, alkaline refractory bricks are non-insulators above 900 ° C, with good electrical conductivity and cannot be used as high-temperature insulating materials.
After that, alkaline refractory bricks should never be used in gas regenerators. Alkaline refractory bricks at 40 ~ 160 ℃, long-term contact with water vapor will hydrate. This will loosen and damage the refractory brick structure, so keep it dry during storage. Before building the grid bricks, the regenerator should be dried.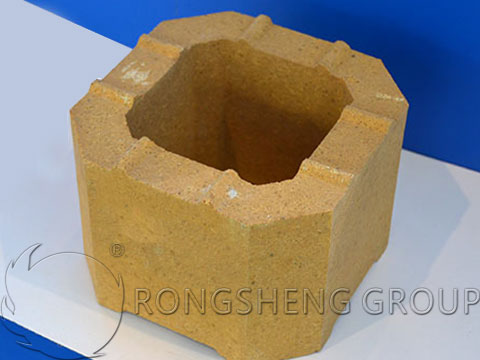 Types of Alkaline Refractory Bricks
At present, the main varieties of alkaline refractory materials are like:
In addition, there are the following types of alkali-resistant bricks.
Directly bonded magnesia bricks, using high-purity sintered magnesia as raw material, made by sintering. Containing more than 95% of MgO, it is a magnesia refractory product with direct binding between periclase grains.
Magnesia-silica brick is made by sintering high-silicon sintered magnesite as raw material. Containing 5% to 11% of SiO2, it is a magnesium refractory product combined with forsterite.
Forsterite brick. Forsterite refractory is a refractory material with forsterite as the main crystal phase. Mostly made of peridot and pure peridot as the main raw materials. The shaped product is called forsterite brick.
Magnesia-alumina bricks are made by sintering magnesia as the main raw material, and adding an appropriate amount of Al2O3-rich materials, and sintering them.
Magnesia-Calcium bricks are made of sintered magnesia with high calcium as raw materials. Contains CaO 6% ~ 10%.
RS Fire Bricks for Sale
RS Refractory Bricks Manufacturer, based on building the RS brand, produces and sells high-quality refractory brick products. Provide customers with high-quality refractory lining. Our refractory materials have been sold to more than 60 countries and regions around the world. Not only helped customers solve the problem of refractory materials, but also saved a lot of production costs for customers. If you are looking for fire bricks for sale, Alkaline refractory brick and other products, please contact us. We will serve you wholeheartedly.