Insulating Fire Bricks of different materials, when used for kiln linings, can increase the heat storage function of industrial kilns and reduce the loss of furnaces heat. It plays an important role in industrial furnace lining requiring thermal insulation.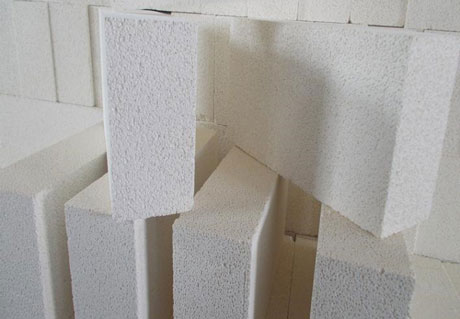 Kinds of Soft Insulating Fire Bricks
Insulating Fire Bricks are also called soft light insulating refractory bricks. As the refractory lining material of industrial kilns, it can be insulated and heat preservation, which can reduce heat loss. What are the Soft Insulating Fire Bricks? By the manufacturer, according to the material, it is divided into clay insulation bricks, high aluminum insulation bricks, mullite insulation bricks, Lightweight Bubble Alumina Fire Brick, diatomaceous earth bricks, and floating bead bricks, etc.
Application of Thermal Insulating Fire Bricks
Working layers of various industrial kilns, such as carbonization furnace, cracking furnace, tunnel kiln, industrial boiler, etc.
Insulation layer of industrial kiln, such as heating furnace, hot blast stove, etc.

Insulation refractory brick manufacturer
There are many types of insulating bricks. When selecting insulating refractory bricks for industrial kiln linings, it is necessary to select the appropriate insulating refractory bricks according to the actual temperature inside the kiln, the use conditions of the refractory bricks, and the life cycle. Insulating fire bricks are used as the insulation lining of furnace lining material, which are different from common kiln refractory bricks. Rongsheng insulating bricks manufacturer can not only provide customers with various specifications and materials of thermal insulation fire bricks. It can also provide services such as size design of insulating refractory bricks and furnace lining material. For more information on insulating refractory bricks, please leave a message to share them and exchange with RS!
Leave your requirements about our refractory bricks. We will reply you within 24 hours. :